Regular price
Sale price
$180.00
Unit price
per
Sale
Sold out
Tax receiptable amount: $180.00 CAD
If injuries have damaged a bird's waterproofing it requires a lengthy treatment to fully heal. Support a seabird to get back to full swimming, diving, and fishing capacity.
Did You Know?
Diving birds like sea ducks and loons are waterproof due to their specialized feather structure. Their feathers overlap each other like shingles on a roof, and the contour feathers (the feathers that appear first to us when we see a bird) interlock to maintain a seamless surface. Beneath the outer feathers, down feathers provide insulation and buoyancy, for these birds that live solely on water. These adaptations keep seabirds dry and insulated while swimming and protect them from losing body heat in their aquatic environments.
Waterbirds spend a considerable amount of time every day preening and aligning their feathers to ensure complete waterproofing with an airtight seal around their body. If waterproofing is damaged it requires a time-intense treatment in the care of a wildlife rescue aquatic centre to be restored. Waterbird rehabilitation requires cycling the patient between a hospital pool and a net-bottom drying pen. Body temperature is continuously monitored to assess conditioning progress until the bird is preening and able to spend 24 hours fully on the water again.

Share
View full details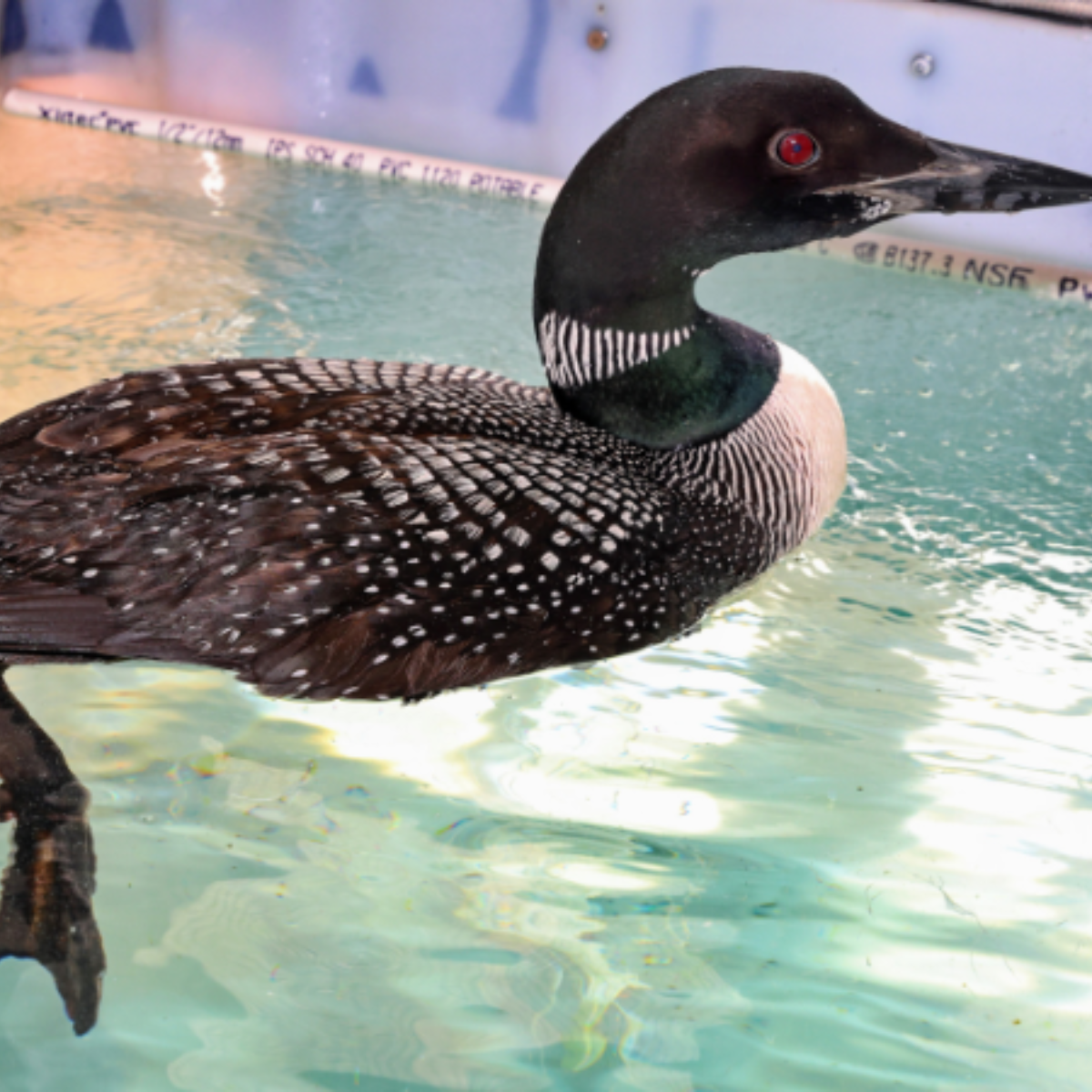 Symbolic Gift

Your symbolic gift will provide life-saving care and vital resources for our work. No physical products are shipped with this purchase.

Charitable Tax Receipt

This symbolic gift is eligible for a charitable tax receipt. We will send your receipt to the email address provided on checkout. Please allow 4-8 weeks for processing within the busy holiday season.

Tribute Cards

If you would like to honour a loved one with a gift on their behalf, we are happy to provide you with tribute cards that can be printed or sent via email. Please contact us to request them: giving@wildliferescue.ca